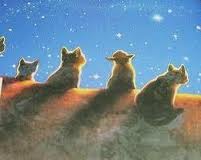 ==Moonpool Gathering==
You slowly walk by the pool with the other medicine cats.It's sickly cold,even in greenleaf,and the half moon hardly provides any light for you to see.You feel the water lapping at your feet,and SIlverpelt shines bright above you.
Moonpool Meeting
Edit
Medicine Cats and Apprentices need to edit this section to show the meeting
Shadedapple: Pads into the moonpool area.He could see better then the others,since he was Shadowclan
Medicine Cats
Edit
Riverclan-
Edit
Open
Shadowclan-
Edit
Windclan-
Edit
Open
Thunderclan-
Edit
Open
Open
Ad blocker interference detected!
Wikia is a free-to-use site that makes money from advertising. We have a modified experience for viewers using ad blockers

Wikia is not accessible if you've made further modifications. Remove the custom ad blocker rule(s) and the page will load as expected.